Driving change in mental health towards a person-centred and recovery-oriented approach
Open Dialogue is an approach that supports people in their recovery journeys from mild or significant experiences of distress. The approach employs principles that see every person as an active participant in their own care, with a social network which may include invited family, friends, carers and supporters.
Who can consider Open Dialogue?


Psychiatrists, nurses, allied health and other health professionals around the world are exploring the distinctive qualities of an Open Dialogue approach to mental health care.
In Australia, the Open Dialogue Centre is working with mental health professionals and across early intervention environments to build the capacity of multidisciplinary teams as they work to improve their impact.
When can we employ Open Dialogue principles?


For significant mental health challenges
Open Dialogue can be applied when people or families are experiencing or have experienced significant mental health challenges or distress.
As an early intervention system of care
Open Dialogue can be adopted as a preventative or early intervention system of care. It can be learnt and applied in schools or organisations that work with young people at risk to prevent further harm.
Key principles of Open Dialogue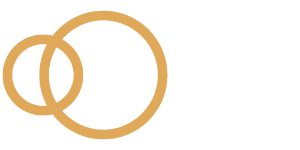 The first meeting is arranged as soon as possible.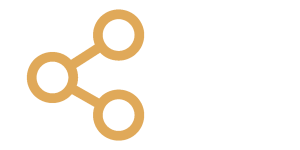 Social network perspective
The person's support network is involved, as agreed with them.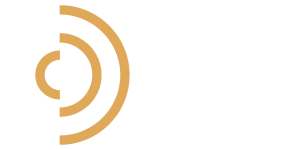 Meetings are adapted to the needs of the person and their support network.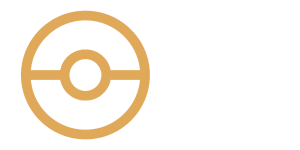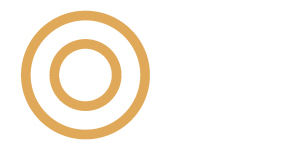 The team takes responsibility for long-term continuity of care.
Where possible, the team avoids premature decisions about the nature of the crisis, diagnosis, and medication.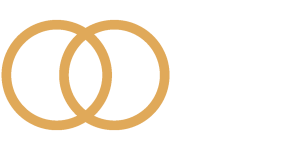 Equal dialogue is encouraged between the person, their support network, and the treatment team
The team takes the lead to coordinate support.
Key principles of Open Dialogue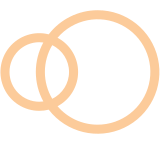 The first meeting is arranged as soon as possible.
Social network perspective
The person's support network is involved, as agreed with them.
Meetings are adapted to the needs of the person and their support network.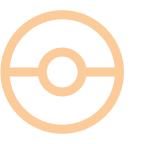 The team takes the lead to coordinate support.
The team takes responsibility for long-term continuity of care.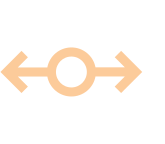 Where possible, the team avoids premature decisions about the nature of the crisis, diagnosis, and medication.
Equal dialogue is encouraged between the person, their support network, and the treatment team
About Open Dialogue Centre
The Open Dialogue Centre was established to enable experts from different fields to work together with individuals and families by adapting the principles of Open Dialogue. The Open Dialogue Centre provides the training, supervision and support needed to confidently integrate Open Dialogue into any setting.
To transform the provision of mental health care in Australia.
To support organisations in delivering person-centred mental health care that involves family and community.
Over the next 5 years, our aim is threefold:
To raise awareness of the value and potential of Open Dialogue in Australia's mental health system and community services, Australian schools and Universities.
To provide training in OD principles with the tools and support needed for implementation so that any hospital, practice, school or service can adapt with responsive and compassionate approaches.
To develop the evidence base for Open Dialogue in a way that enables clinical and non-clinical professionals and teams to demonstrate the effectiveness and impact of new approaches.
Open Dialogue Centre History
The Open Dialogue Centre board and team includes experts in different fields including philanthropy, investment for growth, psychiatry, psychology, organisational change, communications and engagement, healthcare policy, business strategy, and academic research.
Keith has been intimately involved in the Open Dialogue Centre's inception and preparation for its launch. He has over 20 years' experience in the governance and management of non-profit organisations.
Keith is a member of the NSW Mental Health Community Advisory Council, and is also the Chair of the Board for the Foyer Foundation and the Board of the Constellation Project. In past roles he has been Chair of the Board of Wentworth Community Housing and the CEO of the Australian Society of Plastic Surgeons. He was a senior executive at The Benevolent Society for 10 years from 2001.
Prior to these roles, Keith had a successful career in investment banking, working in London, Italy, South Africa and Asia, including as a Director at Deutsche Bank Australia between 1989 and 1999.
Pia is an independent consultant in healthcare strategy and operations, specialising in health system redesign and improvement and Co-Founder of Clean Slate Clinic, a for-purpose business that provides home-based withdrawal services for individuals dependent on alcohol.
She is a health economist by background and has worked across public and private healthcare for the last 20 years, including as the national Lead Partner for Healthcare at Deloitte Australia, and Head of Specialised Commissioning in the UK NHS.
She is passionate about equitable access to healthcare, and creating health systems that improve health and social outcomes for all.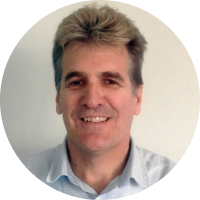 Dr Paul Denborough is a child and youth psychiatrist and is Clinical Director of The Alfred Child and Youth Mental Health Service as well as South East Melbourne Headspace.
Part of this service is Headspace Early Psychosis across the southern region of Melbourne which has been implementing Open Dialogue practices across all of the teams. Paul has been working closely with the Open Dialogue Centre in terms of training staff in the approach, as well as implementation.
Paul has been heavily involved in the Royal Commission into Victoria's Mental Health System and the Open Dialogue approach is consistent with the values and principles endorsed in this, and a way forward in improving and modernising the mental health system.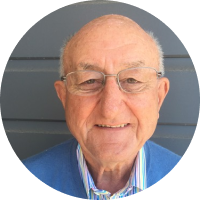 John Grant AM
During his 60-year business career, John has been a management consultant, investment banker, venture capitalist and company director. In 2005, he led the Review of Health and Medical Research Investment for the Australian Government. In later years, he has become actively engaged in philanthropy, as Chairman of The Grant Family Charitable Trust (GrantFamily Philanthropy), which he established in 2009.
Grant Family Philanthropy provides support to young people suffering from mental illness, social deprivation and homelessness. It seeks to collaborate with other organisations and people wanting to improve outcomes in the Australian health system.
Grant Family Philanthropy, along with the Michael Crouch Family, founded the Centre for Family-Based Mental Health Care at St Vincent's in 2015, which through University of Sydney recruited Professor Neils Buus from Denmark as the Director, and introduced research and training in Open Dialogue into Australia.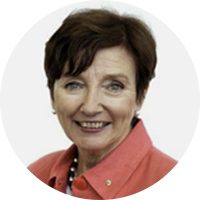 Kathryn has contributed in a wide range of leadership positions in public and private companies, government bodies and non-profit organisations. She was an elected Councillor to the City of Sydney Council from 1995 until 2004.
She is a Director of the Sydney Opera House Trust, the Chair of the Ministerial Advisory Council on Ageing, Chair of Lifestart Cooperative and a Director of Relationships Australia (NSW). Kathryn was also a member of the Schools Funding Review Panel and also led an Inquiry into the NSW Catholic Schools Funding Process; as well as an Inquiry into NSW Retirement Villages.
Kathryn's non-profit activities include or have included: Director Bell Shakespeare Company; Chair Salvation Army Red Shield Appeals; Chair of Save the Children Australia and Chair of Sydney Peace Prize Foundation.
She is a graduate of UNSW and received an Order of Australia in 2001 for services to social welfare, local government and philanthropy awareness.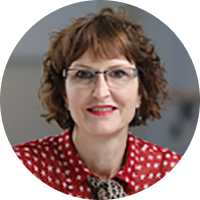 Elisabeth is CEO of Relationships Australia (NSW). Her background as a clinical and counselling psychologist, executive and ethics consultant has led her to work in a range of NFP senior roles, as well as co-owning her own psychology centre. As a consultant to frontline services she has provided clinical supervision as well as led service reviews and design; taught in MBA and clinical masters programs in areas of business, clinical practice and professional ethics, and is a senior consultant at The Ethics Centre.
She is a Fellow of the Australian Psychological Society and in 2019 received a Distinguished Service Award from the Australian Association of Family Therapy.
She has published her work on a wide range of topics related to clinical practice in her specialisation of couple and family therapy, best practice in supervision, and professional ethics.
"I had been hearing about Open Dialogue for many years and was curious about what it could offer to our client group. I found the presenters warm and engaging and incredibly generous with their knowledge and experience. They allowed for space to have conversations about bringing Open Dialogue into our organisation and continue to support us in implementing it. I found the Open Dialogue approach fit very nicely with the ways of working that are comfortable for me and very honouring for the clients that we work with. Thank you."
"I saw the excitement and enthusiasm of my colleagues who had completed the training and heard accounts from them of how well Open Dialogue works in practice. It was something that I immediately became curious about and wanted to be involved in. The training did not disappoint. The trainers took their time to ensure we were given ample opportunity to practice network meetings in safe and supportive space. Open dialogue fits so nicely with other models of care within which we work and is very trauma informed in its principles. It is a very respectful way to work."
"I found the training to be both intellectually stimulating and a great exercise in practical learning, where I learned as much from the style of presentation as I did from the content itself. I left the training able to think more deeply about what it means to respond to suffering, and how I as a clinician can open-up space for similar thinking in others (clients, families, colleagues etc). I believe that this training has meaningfully changed my orientation to therapy and I foresee myself being informed by these ideas throughout my work."
"I think the way that the trainers worked with us was incredible, they were thoughtful, supportive, and taught everything in a way that really benefitted my learning style. Very practical and always interesting. I found that Open Dialogue, as a therapeutic approach, correlates very well with the way we work in our organisation due to its client centred methods and consistent regard for the individual with a very empowering stance on client rights and autonomy. The training and Open Dialogue method has given me a lot of insight and some solid, practical skills I can take into any meeting with a client."
"I had never heard of the Open Dialogue approach until earlier this year when my colleagues told me about the incredible training they did with Niels and Steve. The key principles of the Open Dialogue approach aligned so well with my social work values, so I was interested in learning more. The style of training was unique and different from any workshops I had participated in before. The facilitators were informative, engaging, honest, and flexible. They encouraged us to reflect on our own personal and professional experiences which I found particularly helpful in learning about Open Dialogue and how I could implement this approach in my everyday practice. Thank you."