Open Dialogue Centre Launch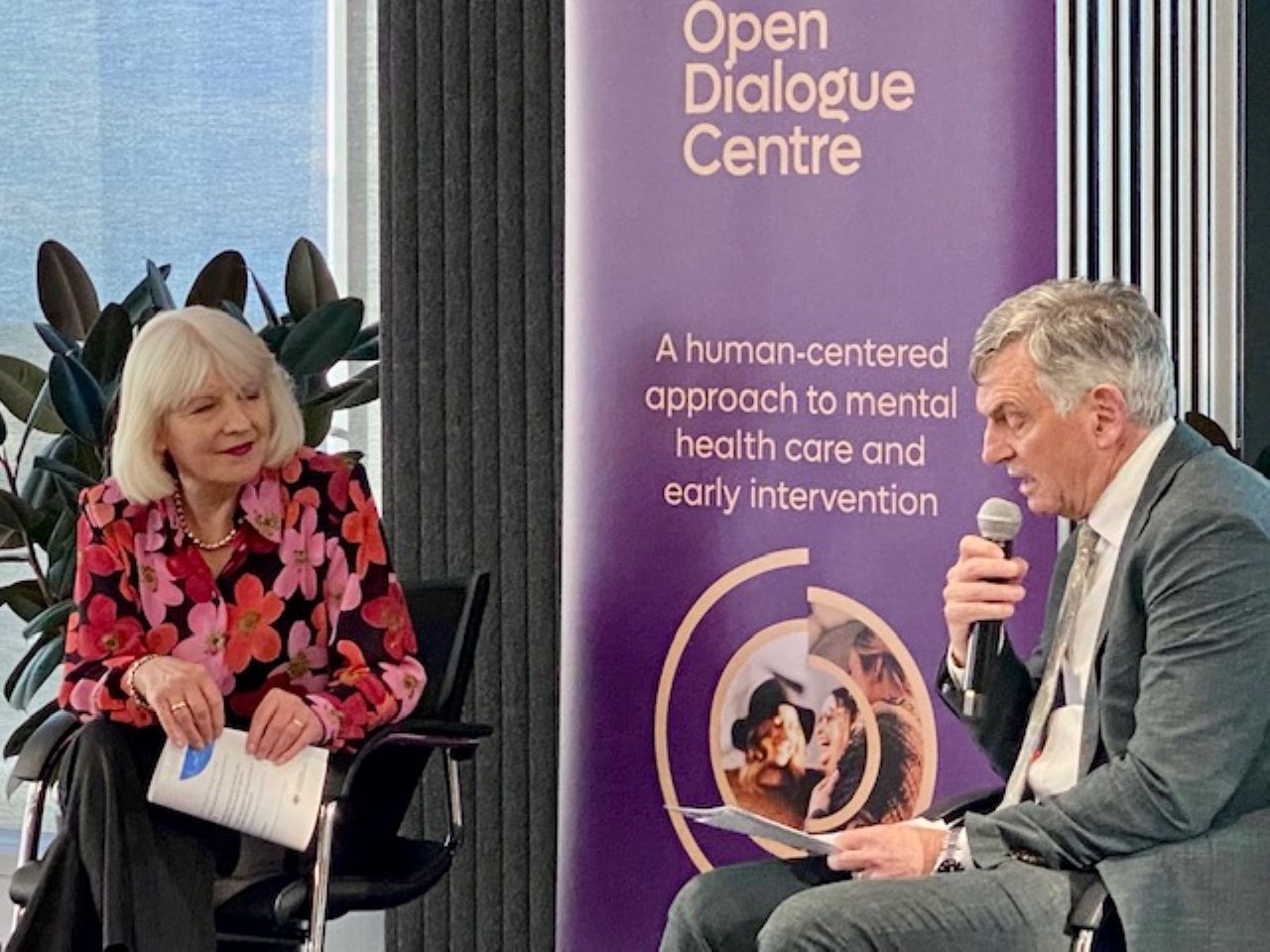 Open Dialogue Centre was delighted to host two official launch event in Melbourne and Sydney in November 2022. We were thrilled to showcase our achievements over the past 12 months and share more about our aspirations for the future.
The Melbourne event was held at the Telstra Corporate Office and we were joined by guest speaker Mary O'Hagan, Executive Director Lived Experience for the Victorian Government.
Mary shared more about the Royal Commission into Victoria's Mental Health System and the need for mental health reform. She outlined the mention of Open Dialogue in the Royal Commission and how it has the potential to deliver on many of the recommendations made in the report.
The Sydney event was held at MinterEllison, with guest speaker Christine Morgan, CEO of the National Mental Health Commission. Christine shared insights from feedback received through national consultations around the reality of mental health across Australia. She highlighted a need for reform and for systems to reconceptualise what they're offering, with a need for services and structures to shift to a person-centred and recovery-oriented approach. Christine ended with outlining that it is not a question about 'should we be doing Open Dialogue' but instead 'how do we embed it within the system.'
Our other excellent line-up of industry leaders speaking at both launches included:
• John Grant – ODC's founding funder and philanthropist
• Elisabeth Shaw – CEO, Relationships Australia, NSW
• Niels Buus – Professor of Nursing at Monash University
• Paul Denborough – Clinical Director at Alfred Health CYMHS and hEP
We were also excited to showcase our learnings from a month-long International Study Tour completed on behalf of the Open Dialogue Centre by Pia Clinton-Tarestad and Rachel Barbara-May. Pia and Rachel spent 35 days travelling across eight countries and eleven cities in Europe and North America, learning more about the implementation of Open Dialogue across the globe. The pair shared their key findings and their implications for Open Dialogue in Australia, with a panel discussion on what it will take to embed the approach.

As we reflected on the big task ahead of us at both launches, it was evident that the attendees and speakers shared the same vision as us – to change the landscape of mental health support in Australia. We were in awe of the collective effort we saw at the launch to help drive this change.

We want to thank everyone who attended the launches and the teams at Telstra and MinterEllison for supporting our cause and making both launches possible.
To view videos from the launch please click here.
For more information on the launch, International Study Tour or the Open Dialogue approach, please contact Shubhangi Kaushik at info@opendialoguecentre.org.au.